Overview
August 28, 2014
Features
Small Library
HD Gaping Anal
Director - Mike Adriano
Sloppy Deep Throats
Messy, Deep Anal
Anal Only Discount
So where do I start? I've done several reviews of Mike Adriano's work. He's done work for Evil Angel and BangBros before he broke out on his own to start his own sites. You can get discounts to all of his sites, such as Swallowed, Nympho, All Anal and True Anal. His directing style is quite unique and loved within the industry. If you like his other sites, then you're going to love Anal Only discount.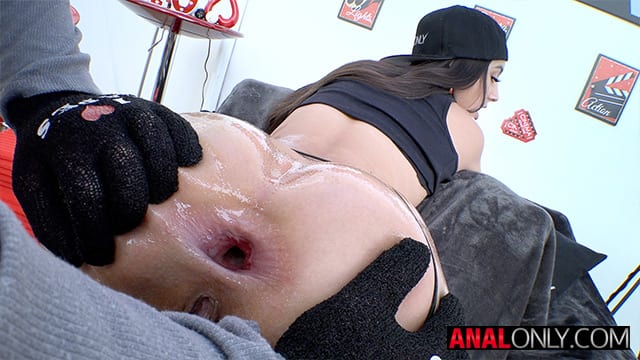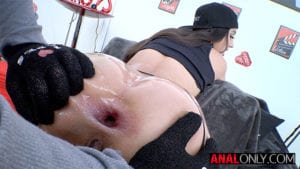 So what makes AnalOnly.com different from all of his other sites? Well, absolutely nothing. As of this review he only has six scenes to watch. So the big question is, why did he decide to make another anal site? In all honesty, I have absolutely no clue. He already has All Anal and True Anal that have a nice established library of scenes. Maybe he's working on creating a network brand of sites to purchase under one membership? However, as of this writing I have to steer you to True Anal if you want to experience his anal directing. The membership savings to scenes ratio is a far better deal.
If you've read my other reviews of Mr. Adriano's work, you already know he's probably my favorite porn director. His style of porn fits the type of filth that I enjoy watching. The camera work gets right in the middle of the action as he slowly warms up his partner's asshole. A typical scene usually starts with a little ass worship. Having his actress bounce, walk and spread her jiggle-buns.  It's really all about the tease as he then slowly gapes her ass with his tongue and fingers her ass. Then he has the girl lick his finger that was just in her pucker-hole. Of course he wants a little pleasure as well as he makes the girl deep throat him and gag his cock to a sloppy mess.
The second half of a scene really heats up when he lubes her up and slowly strokes his cock in and out her tight pincher. He teases us even more as he has her get on her knees and gags all over his filthy cock. Sometimes he'll make her give him a rim job. By now her ass has loosened up enough for some really rough anal pounding. Now she's ripe for some large anal gapes, and yes, this is where things get messy and raunchy as he explores her anal cavity like a kid in a candy store.
The crescendo of each scene features an anal cream pie, and he of course make her pushout his love juice. Watching the actress squat down and fart out his bubbly magic is the type of filth you'll be watching. It's quite a display of anal directing marvel.
We've already touched upon the small library of scenes, but the HD quality is fantastic, and he provides hundreds of photo sets to download as well. Each scene runs about one hour and the navigation is simplistic in nature. In short, you just type the actress that you want to watch, and the page populates with the scenes she's featured in.
In conclusion, I personally love the site. However, it is basically the same as True Anal, and you can get a better bang for your buck there. Although, in time the library will grow and a membership would make more sense. But until then – unless you need to watch the newest release – we think you'll be better served purchasing at one of his other sites.
$29.45/Month – 0% Discount$16.50/Month ($99.00/Annual) – 44% Discount