Overview
September 29, 2014
Features
Hot Newcomers
HD Films
Thousands of Photos
Average User Rating: 97%
Sloppy, Lubed Porn
Nympho Discount
This site is quite literally, 'hot off the press'. It's so brand new that they only have a handful of scenes. We typically do not do reviews of new sites because of their lack of history; however, in this case they have a history of producing some other great sites, such as Swallowed and True Anal. As the other two sites focus primarily on blowjobs and anal sex, Nympho, focuses on lubing-up hot little cuties. You're not going to see anal sex at this site (edit: anal is now on the menu), but since these scenes are directed by Mike Adriano, you'll be getting plenty of lube, spit and rimming. You're going to see hot-up-and-comers like Uma Jolie and Alina Lopez. If you want to see some smoking-hot action with beautiful new starlets, then use this Nympho discount and save over 50% off your membership.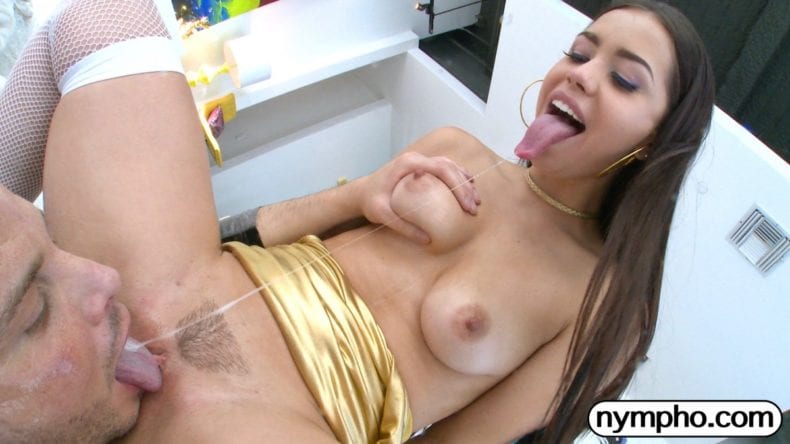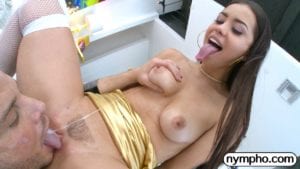 As mentioned previously, this site is brand new. The first scene that was released was in October of 2018 and it seems like they're releasing a new scene every five days. So I know what you're thinking. You're thinking that you can get way more porn from other network sites for a fraction of the cost. And you'd be right. But as of this writing, not one scene that's been released at Nympho has a user rating score of less than 93%. In fact, the average user score is over 97%. That's unheard of in the adult industry. What I'm trying to have you understand is that these scenes are going to get your rocks-off.
The navigation is pretty simple to use. Yes, the site has a small amount of product, but it's designed to be user-friendly as it grows. You can filter scenes by Most Popular or Most Recent. You can filter by model or by simply using their simple search form at the top of each and every page. All scenes are shot in HD with downloadable photo sets of nearly 1,000 screenshots. Speaking of scenes – each scene runs about 1 to 1.5 hours in length – which is pretty awesome, too.
Nympho is a great site. The only drawback to this site is the small library. Depending on when you read this review, the library may have grown to the point of signing-up longer than one month. But as of this writing, you're still getting well over 10 hours of hot and steamy porn if you sign-up for one month. That's about $1 per hour of porn watching.
$14.45/Month – 52% Discount$16.56/Month ($99.36/Semi-Annual) – 45% Discount