Overview
June 2, 2016
Features
1,000 Photos/Scene
4 Different Download Formats
All Threesomes
All Anal
Award Winning Director
All Anal Discount
In the great collection of anal superstar director, Mike Adriano, is his newest released site named, All Anal. Yeah, I know he has other anal sites, but this one focuses on threesome anal sex. Quite honestly, his dirtiest scenes are typically with two other girls. It seems as though one girl wants to out-do the other girl when it comes to raunchy sex. So if you enjoy watching a girl squat and spread her swollen pucker over another girls open and hungry mouth while she pushes out a load of man-juice, then you're going to love this All Anal discount.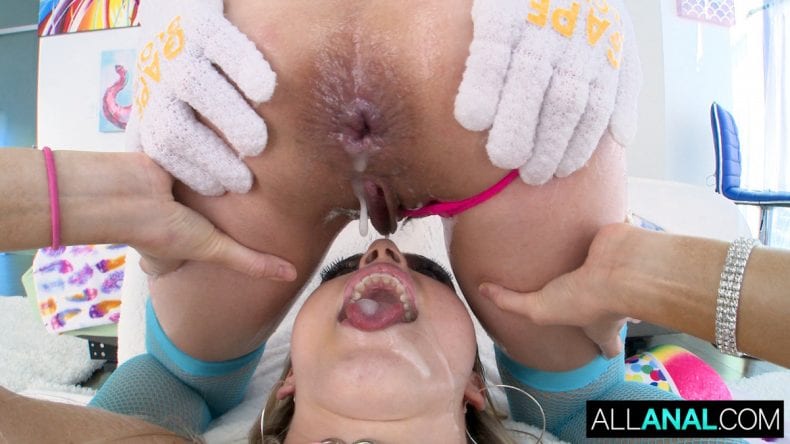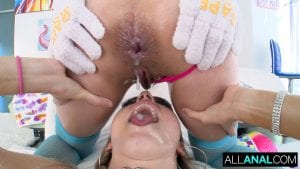 Right off the bat I'm going to tell you that this site is small. As of this review there are only two handful of scenes to watch. However, that doesn't mean this site isn't growing or will be neglected. Mike is pushing out (no pun intended) about one new scene every five days. You'll be getting the best quality anal romps on the internet. If watching one girl ride Mike's shaft while the other girl is giving Mike and her fellow vixen indifferent rim jobs, then I believe you won't care how big the library at All Anal is. I mean, you can't figure out where the saliva and anal juice begin or ends. They're all mixed together.
Quite honestly, I'd pay the full asking price of this site no matter how big or small the content is. Each scene is about an hours worth of filthy anal, spit and cum swapping delight. In addition, you'll get to download all the scenes in four different high quality formats. You can also download the pictures from each scene. At a cursory glance, it looks as though each scene has about 1,000 photos. Just like most modern day porn sites, the navigation is simple. You can search for actress or niche by simply typing what you're looking for. Any scene tagged with your keyword will pop-up. But let's be honest. You'll be there for one reason and one reason only: NASTY ANAL SEX
So am I a fan of this site? Hell yeah! I'm one of Mike Adriano's biggest fans and any site he has I'm a supporter of. If you like his work at True Anal, Nympho or Swallowed then All Anal won't disappoint. I like seeing Mike's cock anally destroy his hungry whores and watching the next girl perform ass-to-mouth. It's so dirty and gross that the twisted part of me certainly gets off on it. If you're anything like me, check it out and enjoy it.
$14.45/Month – 50% Discount$16.50/Month ($99.00/Semi-Annual) – 45% Discount