Overview
September 2, 2014
Features
Amateur Feel Porn
Huge Dicks
Interracial Porn
Small Library of Scenes
25 Weekly Downloads
Blacked Raw Discount
Do you like going to tube sites and watching grainy amateur porn? I don't particularly like the video quality of those amateur productions, but watching amateur porn is quite appealing. At Blacked Raw you're getting interracial porn with an amateur twist. They are professionally produced porn that looks like amateur porn. It's all shot in HD, so you won't have to worry about the crappy, grainy footage of those tube sites.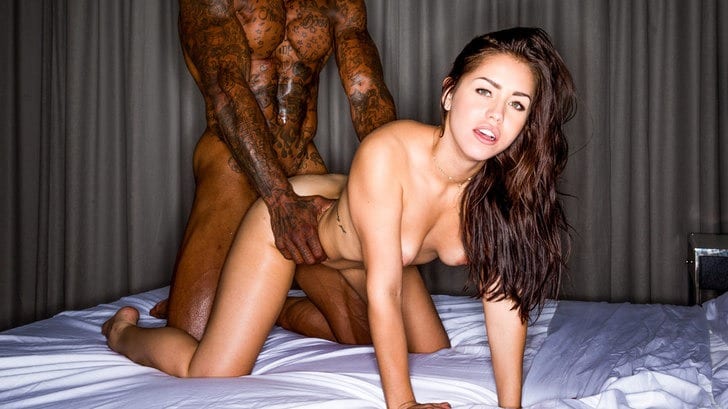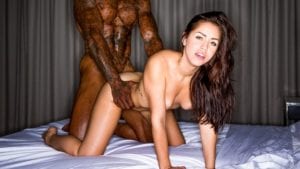 Blacked Raw is a really new site. In fact, they released their first scene in September of 2017. As of this review, they have about 20 scenes. This site is created by the same studio as Tushy and Blacked. So you're getting the same high-quality productions and easy to navigate interface.
What did I think of this site? I actually loved the scenes. I found the directing with an amateur vibe really refreshing. The scenes were hot and impromptu. However, the cost associated for the limited amount of content is really hard to swallow – no pun intended.
Blacked Raw is only releasing about one scene a week. Once the content library gets larger I could justify the price point, but they aren't there, yet. Here's what I suggest. I really think the scenes are unique with how they direct and produce their content, so I'd sign-up for a two day trial to see if this type of porn is something that is enticing to you. That way you won't be breaking the bank and you get to enjoy this great site for less than a value meal to your favorite fast food joint.
$19.95/Month – 33% Discount$16.50/Month ($99.95/Annual) – 45% Discount