Overview
September 17, 2016
Features
All Anal Sex
Glamore Porn
HD Scenes/Photo Sets
Unlimited Downloads
Membership Never Expires
Who wants to watch anal sex from the production company that has won 16 AVN awards and 5 XBIZ awards? Anal sex is one of the most popular niches in porn and it's one of my favorite porn niches. In fact, I've wanted to review Tushy for a long time, but they don't offer membership discounts. They just won't do it. They don't have to. They offer an awesome product that people are willing to pay a premium price for. However, we are fortunate to be awarded a Tushy.com discount that no other site is offering. Bookmark this page because no one else is offering these price points.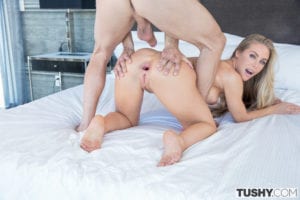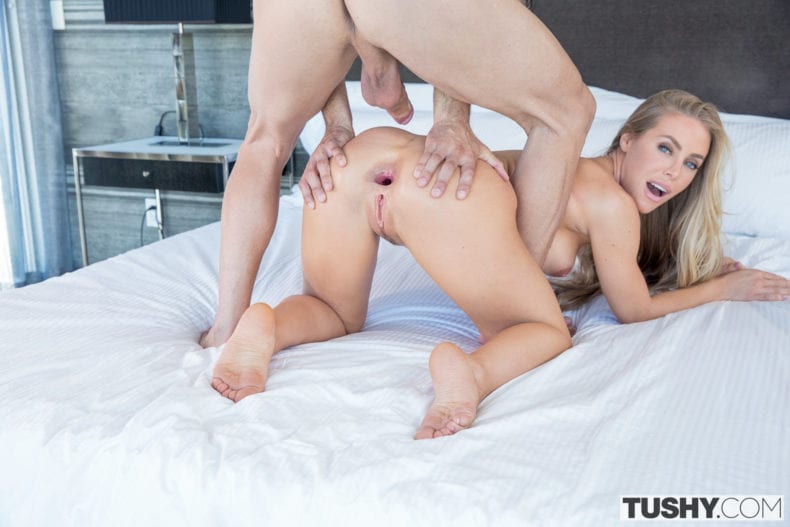 Tushy is an excellent site. It takes the (typically) raunchy niche of anal sex and glamorizes it. The production values at Tushy are of the highest I've seen. Each scene has a unique story line and they are filmed on wonderful sets. All in all it is 'glamore anal porn'.
You'll be able to access nearly 200 scenes dating back to 2015. Since the site is so new, all their scenes are shot in HD. You'll have unlimited downloads and access to all their photo sets, too. When you download a movie they give you six different downloading sizes of which determine the quality of the playback. For example, if you download HD MP4 1080p, the file size will be larger and the playback will be great. However, if you download their 270p Mobile files, the playback will be degraded, but the file will be much smaller.
Everything about the site is fantastic. The navigation, the model look-up, the scene description – I could go on and on. Even when you're watching a scene they have tag-points on each scene for a particular sexual action. So if you want to watch anal rimming you can easily scroll to that particular part of the scene without having to wait or randomly scroll forward. Pretty much everything about this site was designed for a great user experience. My gosh, even when your membership runs-out they still give you limited access to enjoy their productions.
If you want to watch the most popular porn stars doing hot anal action, then you need to look no further. Heck, this is the site where Riley Reed lost her anal virginity and did her first DP. You're going to see some exclusive, high quality content that focuses on anal sex. It's a match made in heaven.
$24.95/Month – 17% Discount$8.33/Month ($99.95/Annual)$4.95/2 Day Membership
BUY NOW