Overview
September 17, 2014
Features
All Anal Sex
Glamore Porn
HD Scenes/Photo Sets
25 Weekly Downloads
Great Navigation
Tushy.com Discount
I love anal sex and I was excited to do a review of Tushy, but I'm going to be honest from the start – this isn't the best site to curb your anal cravings.  Before I get into the details as to why Tushy just doesn't do it for me, I think you'll be better served with a better product by joining Evil Angel or True Anal and your wallet will thank you for it, too.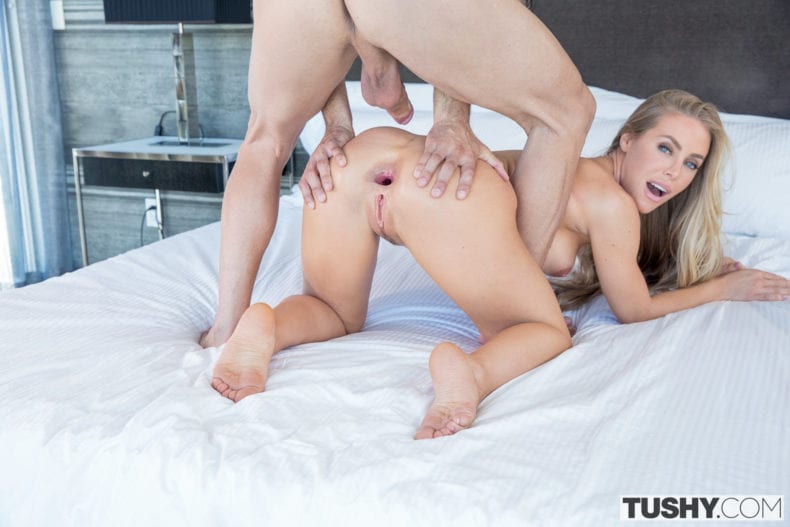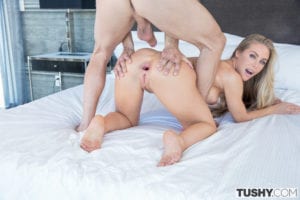 Tushy takes the (typically) raunchy niche of anal sex and glamorizes it. The production values at Tushy are of the highest I've seen. Each scene has a unique story line and they are filmed on wonderful sets. All in all it is 'glamour anal porn'. Unfortunately, there is little variance between the settings and the type of porn you're watching. Every scene seems like the next (just with a different actress) and when I'm watching anal sex, I want it to be a little gritty. It's ridiculous to watch these ladies engage in the softer side of anal. Why do I want to see an actress barely take the dudes cock in her ass? If you're going to do it, do it right. I'm not the only one who feels this way. Their members rarely rate a scene over 9.0. In fact, many of their scenes fall into the sub 8 ratings.
You'll be able to access over 200 scenes dating back to 2015. Since the site is so new, all their scenes are shot in HD. You'll have access to 25 weekly downloads and access to all their photo sets, too. When you download a movie they give you six different downloading sizes of which determine the quality of the playback. For example, if you download HD MP4 1080p, the file size will be larger and the playback will be great. However, if you download their 270p Mobile files, the playback will be degraded, but the file will be much smaller.
The navigation, the model look-up, the scene description are all on point. Even when you're watching a scene they have tag-points on each scene for a particular sexual action. So if you want to watch anal rimming you can easily scroll to that particular part of the scene without having to wait or randomly scroll forward. Pretty much everything about this site was designed for a great user experience.
There's a lot to like about Tushy, but they feel like their production costs justify why they won't offer a monthly discount to their product. They're kind of hoity-toity about it – just like their production sets. If you're really wanting to try out their product, you should try it out for a few days before you drop your hard earned money on an extended membership. But if you're looking for more affordable anal porn that is dirty (like anal sex should be), then you could do better.
$19.95/Month – 33% Discount$16.50/Month ($99.95/Annual) – 45% Discount