Overview
September 3, 2016
Features
6K Virtual Reality
3D Porn
Binaural Audio
360 Degree Experience
2018 Cybersocket Winner
Innovative Company of the Year
VR Bangers Discount
You can always watch science fiction movies and have a pretty good idea where technology is headed. The movie, Upgrade, shows a quadriplegic man get revenge on his wife's killers after a billionaire implants a neuro implant in his head to allow him to be super-human. Did you know that Elon Musk started a company, Neuralink, in 2016 to implant computer chips in humans so that one day we can all have super-cognitive abilities? Or have you seen, Ready Player One, where people pretty much live in a virtual reality to escape their own less exciting lives? Well, now you have VR Bangers where you can experience the best virtual reality porn available. Technology is pushing us in the direction of some very exciting times. But today, with our exclusive VR Bangers discount, you get to experience the future of getting off.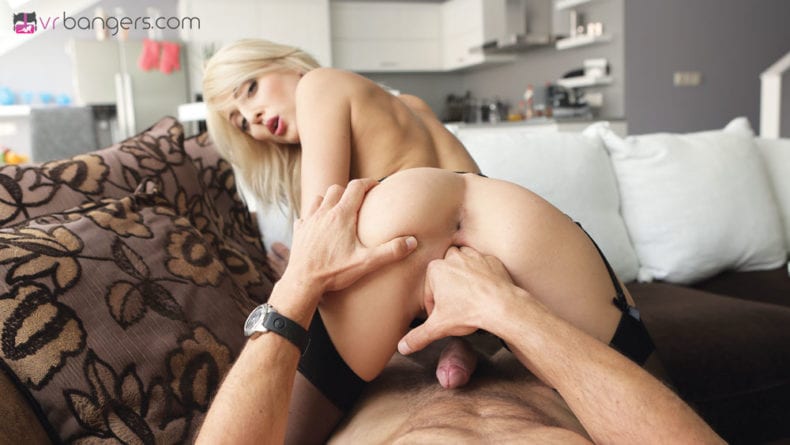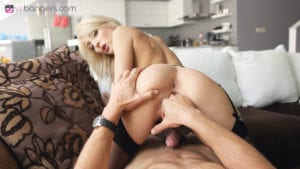 VR Bangers is in the front of the line of the virtual reality porn experience. Their productions are filmed in 6K. Yes, 6K! You can experience porn in 3D and 360 degrees. Everything of course is shot in POV. To experience this type of porn, VR Bangers is compatible with the following head-sets: Oculus, Vive, Windows MR, Gear VR and many others. In addition to the excellent visual experience, you'll also be happy to know that all of this is available with binaural audio. If you don't know, binaural audio provides a 3D audio experience that makes it sound like you're in the room. It's porn like you've never experienced.
The quality of the virtual reality experience is only getting better, but because the technology is now only getting to the point of quality retail, VR Bangers has a little over 200 scenes (at the time of this writing). So the library isn't huge, but they're pumping out a new scene about two to three times a week. So they're committed to providing you up to date porn of the highest quality.
As you can see, we're a fan of VR Bangers. We can go on about the navigation and the photo sets, but to be honest, these guys are ahead of the pack when it comes to providing an excellent experience, so their navigation is easy to understand. It's really not even worth diving into those details. All in all, you're getting a fantastic experience for the price that should quite honestly be higher than what they're charging. Why experience porn in 2D when you can experience it in virtual reality? Sign-up today… you won't regret it.
$14.95/Month – 51% Discount$3.90/Month ($97.20/2 Years) – 87% Discount