Overview
September 17, 2016
Features
Daily Updates
Over 10 Years of Content
4,000 Models
2 Million Photos
Unlimited Downloads
Seven Bonus Sites
HD
Twistys Discount
$14.99/Month – 50% Discount$7.99/Month ($95.99/Annual) – 75% Discount
Twistys is one of those sites that gives me mixed feelings. When I think of porn I think of beautiful women doing things I could only dream of. Check! Do they have hot lesbian porn? Check! Is it hardcore porn? Check! An insurmountable amount of content? Check! So why do I have mixed thoughts about this site? It's the fact that I don't think the site is as hardcore as I like.
The women and the sets are so gorgeous that the director(s) tend to stay away from some really nasty scenes. However, I don't want to take anything away from this awesome site. To be clear, Twistys is one of the best porn vaults on the internet. There is so much fantastic content that I urge anyone to grab a membership. I really enjoy this site. It really depends on the mood I'm in. If I'm looking for some nasty gross out sex, then I don't login to Twistys; although, when I'm looking for awesome, beautiful hardcore sex scenes, then Twistys is certainly in my arsenal.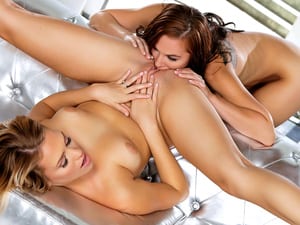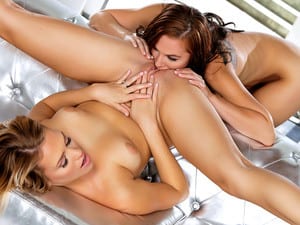 Twistys has been around for over 10 years, and they fill a certain niche. They do the glamorous porn niche to a tee. The quality of their content is top-of-the-line. You won't find yourself thinking that their content was filmed in some guys backyard shack. There's a lot of money put into their productions. They won't disappoint. Everything is shot in HD, and since they've been around for so many years you'll have access to more porn than you'll know what to do with.
Navigating the Twistys site is on par with the larger network sites. You won't have any issues finding what you're looking for. If there's a particular model that you want to view, you aren't going to have any problems finding her.
As of this writing there are over 7,300 scenes with over 18,000 photo sets to download (for an extra fee). That's just Twistys. When you sign-up you get bonus sites, too. With the other 10 bonus sites you're starting to creep up on nearly 10K scenes to browse through. What I did like about the bonus sites is that they offered a site called Twistys Hard. So if you're not into glamorous porn one day, head on over to Twistys Hard for some hardcore action.
With all that being said, I wish I could rate this site higher, but I personally feel like there are sites that have better discount prices and satisfy my interests more. But I can't deny the other qualities that make this site so good.