Overview
Item Reviewed
True Amateurs
September 1, 2014
Features
Bonus to 500 GF Revenge Scenes
Amateur Girls
POV
HD Scenes
No Photo Sets
True Amateurs Discount
Amateur porn is a really big niche in porn right now and has been for several years. If watching amateur porn gets you off, you may want to consider a membership and use our discount to True Amateurs. But before you reach for your wallet, let me jump in and tell you what you'll be getting. Sure, we have a great exclusive deal on this site, but is it worth the money?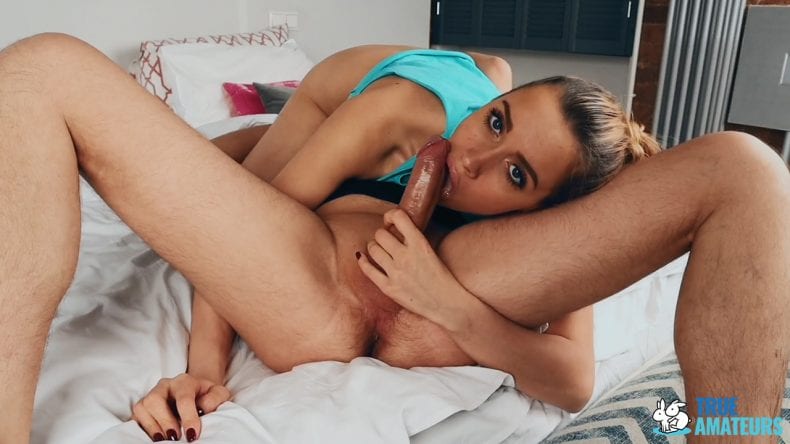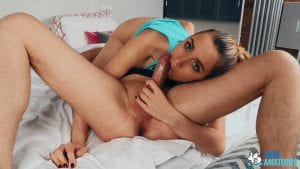 As I write this review, True Amateurs has about 90 scenes of amateur girls engaging in all different types of kink. There's nothing outrageous, but you'll see your typical niches, like anal, blowjob, petite, big tit. But their primary focus for this site is really in the title of their site: Amateurs. Now, are all these girls really amateurs? That's up for debate. But I did search through their database and I only recognized one girl who is now a main stream starlet.
Like I mentioned, there are about 90 scenes, but they're pushing out a new scene every other day. While their library is small, they also give you access to 500 scenes from GF Revenge (which is another amateur site) for you to watch. So you really have nearly 600 scenes to jerk-off to.
All the scenes are filmed from the POV perspective. I suppose they do this to drive home the fact that these are filmed by amateurs. All the scenes are shot in HD and can be downloaded in four different formats (320p up to 1080p). There is no limit to what you can download – if you want to pay an extra fee – but they have absolutely no photo sets to view or download.
The navigation is pretty simple to use once you get past all of the up-sells in the header bar. At first you may think you get access to a bunch of networks, but in reality they are add-ons for an additional cost. You can browse by actress, release date, top rated or title. In the upper-right corner of their site you can type in a particular niche and it will pull-up all the scenes that are tagged for that niche. So, if you like big tits, you'd type in 'big tits' and the site's search engine will populate the related scenes for you to watch.
So is True Amateurs worth spending money on a membership? Well, that really boils down to whether or not amateur porn is your thing. I don't particularly have an affinity towards amateur porn, but these scenes are all well done. You don't have to worry about crappy lighting, or terrible camera angles. In truth, I like professionally shot porn because you do get great angles and close-ups. If amateur porn is niche that you're into I think you should at least try it out for a week. They currently are offering a $4.99 membership that you can take advantage of. Plus you'll get a bunch of bonus content from GF Revenge. Keep in mind that that bonus may go away after their library gets larger. And at the rate they're pushing out scenes, it won't be too long before this site is pretty big.
$9.95/Month – 60% Discount$8.33/Month ($99.99/Annual) – 68% Discount$4.99/1 Week Membership