Overview
Item Reviewed
Sweetheart Video
October 3, 2014
Synopsis
+1,000 Scenes
6 Bonus Sites Included
+4,500 Network Scenes
HD Quality
Lesbian Directed Porn
Sweetheart Video Discount
If you've read any of our reviews, by now you know that we are really big fans of lesbian porn. When I was tasked to review Sweetheart Video, I got really excited. I mean, who doesn't like watching the hottest porn stars in the industry chow-down on labia like it's 1980's Big League Chew? But even if you aren't really into lesbian porn, Sweetheart Video is part of the Mile High Network, so you also get access to their six other sites, such as Doghouse Digital, Cherry Pop, Reality Junkies and Sweet Sinner, etc.
I'll get this out of the way right away. Sweetheart Video is a site with many female directors. So you should expect that they are directing these scenes with the woman in mind. When I think of these scenes, it's quite obvious that they were created by lesbians, for lesbians. Some of the shots are from a distance and show the girls getting it on, but as a man, I want that camera up close and personal. I want those girls nose deep in the other girls ass with her tongue plowing through her meat curtains like it's her last meal on Earth. However, if you get turned on by a little bit more of an intimate portrayal of lesbian sex, then Sweetheart Video may be your soup du jour.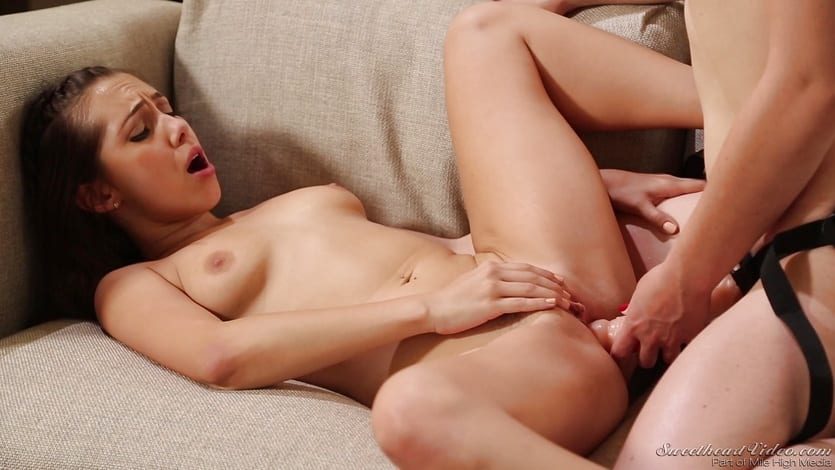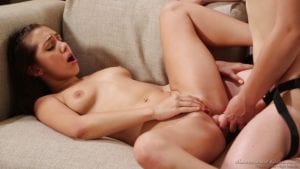 As I mentioned earlier, when you get access to this site you'll get access to the entire six site network. That means you get access to about two new scenes each day of the week. But if that's not enough for you, their network has amassed about 4,500 scenes for you to indulge in. Of those 4,500 scenes, about 1,000 of those scenes are dedicated to lesbian porn.
The quality is excellent. All scenes are shot in HD, and from what I can tell, each scene has a story line. In addition, they have behind-the-scenes (BTS) interviews for those of you who are interested in that. Also, you'll have access to download the still pictures of each scene, too.
In summary, this is a great site with a ton of extra content to focus on. The quality is on par with any major studio and the deal we have is fantastic. Our Sweetheart Video discount will save you 50% off the regular monthly membership price of $29.99. However, if you want to get your price point even lower you need to use our annual discount and get your monthly price down to $8.33 a month. Either way, you won't have buyer's remorse with the discounts we've secured for you.
$14.99/Month – 50% Discount$8.33/Month ($99.99/Annual) – 73% Discount