Overview
Item Reviewed
Rocco Siffredi
October 5, 2014
Synopsis
+1,400 Porn Stars
28 Bonus Sites
Hardcore
Professional HD Content
European and US
75% Promo Code: BUSTED
Rocco Siffredi Discount
This may date me a bit, but I remember being a young lad secretly watching porn on my parents 26 inch tube television via VHS. Yeah, VHS! I specifically remember watching a Rocco Siffredi bang some chick in the ass with his massive cock. I'm shocked that this guy is still around churning out content. I'd watch this guy fuck these women with great intensity. What do I mean by that? He would slap them in the face, crush their tits in his hands and without any regard, plunge his huge dick into a screaming girls ass. Female porn stars have been quoted as saying that they've done things with Rocco that they'd never do with anyone else.
Well here I am – years later – reviewing the Italian Stallion's website. This guy is certainly a legend and has quite a bit of content on his site to prove it. If you like watching rough sex, hardcore blowjobs and anal gapes, then you're in for a treat. Rocco is one of the kings of anal porn. If he's not nailing some women in a scene, he's behind the scenes directing this filth.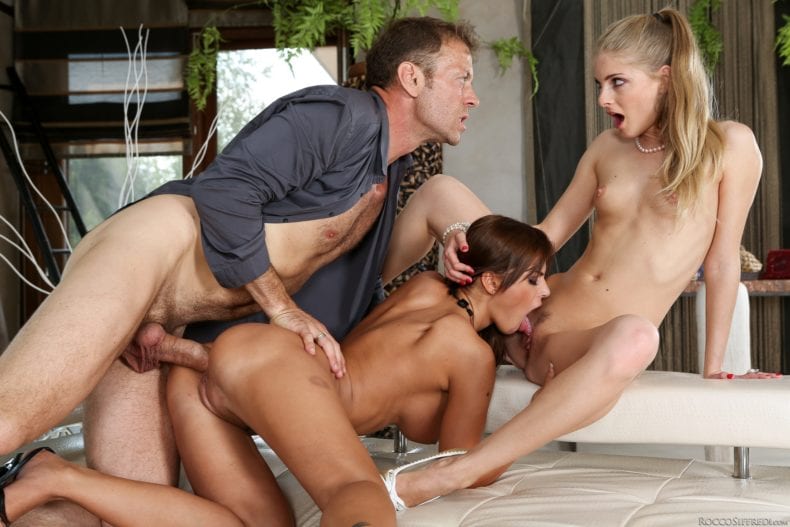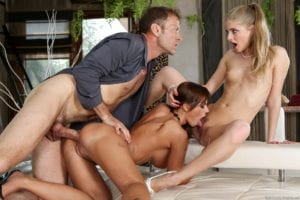 As of this writing it looks like Mr. Siffredi's site updates with two new scenes every week. Now I know that doesn't sound like much, it isn't. However, as a member to this site you'll also be getting access to all of Fame Digital's sites. So your membership is getting you access to nearly 30 porn sites. With all these sites combined you're still getting about one new scene every day of the week. As with all of their sites, you're not limited to how many scenes you want to download. So you'll have access to over 15,000 scenes to watch. It's an insurmountable amount of porn.
Rocco's site has been providing HD content for years, but his older scenes are of course not shot in HD. The still pictures are of excellent quality, and like all of Fame Digital's sites, the navigation is fantastic.
Again, we have a great deal for you. With our Rocco Siffredi promo code you'll be able to access the membership area for a deep discount of 90%. If you sign-up for the annual membership this discount will get your monthly price down to $7.45 a month. Using the monthly promo code will get your membership for $14.95. It's a great deal for this much quality content.
$14.95/Month – 50% Discount – Use Code: BUSTED$7.95/Month ($95.40/Annual) – 75% Discount – Use Code: BUSTED$5.00/1 Week Membership – Use Code: BUSTED