Overview
September 3, 2016
Features
Porn Discretionary Advisory Content**
Bonus to PrettyDirty.com
Unlimited Downloads
HD Photo Sets
1080p HD Streaming Movies
75% Promo Code: FLASHSALE
Pure Taboo Discount
$9.95/Month – 68% Discount – Use Code: FLASHSALE$7.50/Month ($89.95/Annual) – 75% Discount – Use Code: FLASHSALE$5.00/1 Week Membership
BUY NOW
As of this review, Pure Taboo is a brand-spanking new site. It's so new that they only have 13 videos for you to watch, but before you click away from this review you have to know a few things. First of all, when you sign-up using our Pure Taboo discount, you'll be saving up to 90% off your membership. Although 13 videos is not a lot, they also give you bonus access to Pretty Dirty. If you haven't read our review – head on over there. (Pretty Dirty is updating about 20 times a month with a new movie.)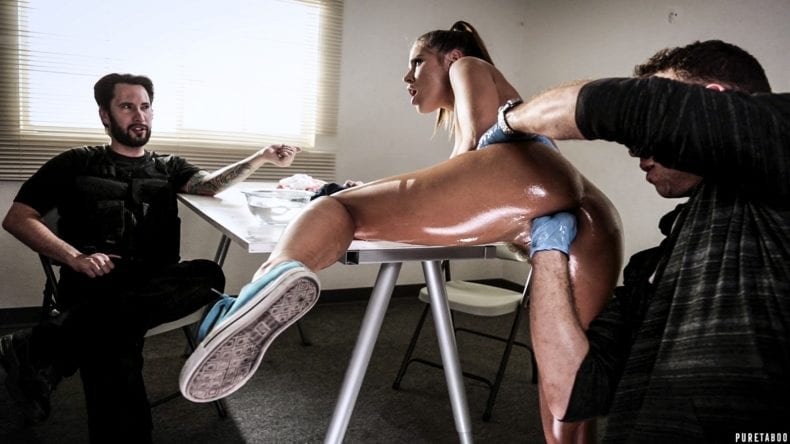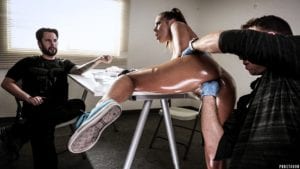 So what makes Pure Taboo unique? It's all about the content. Before you watch a scene they start off with a viewer discretion advisory. They truly push the envelope with their story telling. For example, Adriana Chechik stars in the one of their newest releases – Crossing Borders. Crossing Boarders is about a couple who gets pulled over by some crooked cops. The cops take the couple back to a backroom of the station and make the boyfriend do a cavity search on poor Adriana. Is this something straight out of a horror movie or your deepest, darkest cravings? We'll let you decide, but if you want to know how this story ends, you'll need to grab a membership.
As you can see, the story lines really go for the throat. The film making is pretty awesome, too. You'll get access to stories where girls are really taken advantage of. Titles like, Stretching for Daddy and Keeping Mom Happy are just the type of titles to make you raise an eyebrow with curiosity. Yes, these titles are going to push the boundaries of what you may view as 'hot', but there is an audience out there for this type of material. If that's you, then you'll be in for a great treat.
The quality and navigation of this site is really great. You'll find it easy to find what you want, even though there are so few titles. But the site was designed to be easily navigated once they have a few thousand scenes. You'll be able to download each scene without having to pay extra and you'll get access to HD photo sets as well.
It's not too often you come across a porn production that doesn't come off too cheesy. When I first started watching these scenes, I have to admit, I was captivated by the acting and directing. All of which will make you feel that more disturbed of what you're watching. To that end, we give this site two thumbs up and think if this type of porn turns you on, you'll be a member for years to come.