Overview
Item Reviewed
PornFidelity
September 3, 2016
Features
4K Ultra HD
Over 100,000 Bonus Scenes
Full Access to Kelly Madison Media
Multiple Download Sizes
Easy Navigation
Multiple Niches
PornFidelity Discount
I have to give credit where credit is due. Kelly Madison and her husband Ryan started a small porn site in 2003. It started out as an amateur site mostly featuring Kelly and Ryan, but they've grown their business into a network that rivals the biggest porn sites on the internet. Kelly isn't in front of the camera as much as she used to as she's pretty busy running her porn empire. You can still see Ryan in some scenes, but he's pretty busy too – handling the website and other technical aspects of the business. Now you can see all types of performers on their site as they've created quite the library for you to indulge in. With our PornFidelity discount, you'll feel like you just indulged into a hot and gooey banana-split sundae.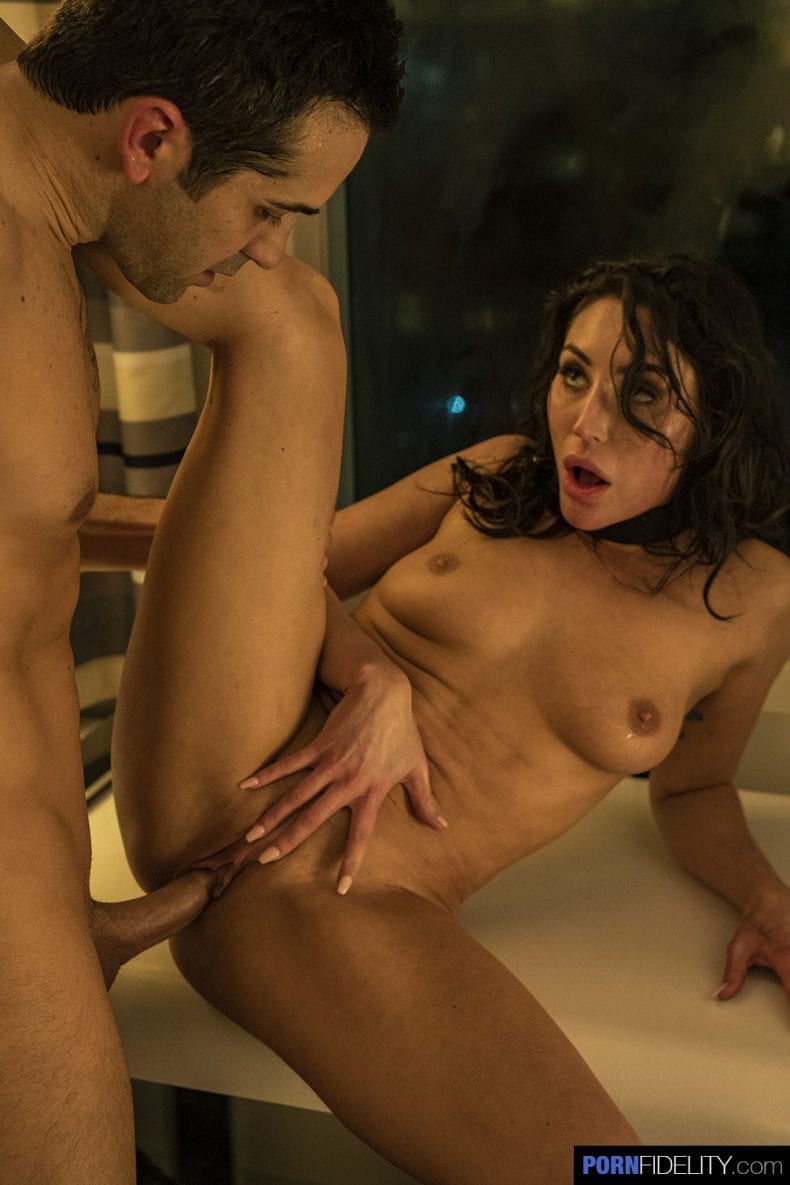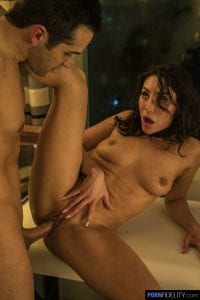 Members of PornFidelity will not only get access to the scenes posted on the site, but you'll also get access to KellyMadison.com and TeenFidelity.com. But that's not all. You'll also get access to over 100,000 bonus scenes from other distributors. As a member, you'll get re-directed to Kelly Madison Media, which features all their content. With about 12 new scenes being released each month, you'll have plenty to spank-off to.
As I previously mentioned, they started their porn site in 2003. Well before HD content was available, but now they're filming everything in 4K Ultra HD. It's a well-designed website that easily allows you to navigate what you're looking for. Finding your favorite porn star is quite easy. For example, going to the header of their site you can click on, Models. From there you can alphabetically find your favorite actress or actor. Users have ratings on each model and it lists how many scenes she's been in at PornFidelity. They also have a simple search bar where you can enter the niche that you're into and the results will spit back all the scenes that are tagged to your search.
One of my favorite aspects of their site are how the scenes are presented. You can use your cursor to scroll through the play-bar and jump to the part of the scene that you want to watch. So if you don't want to watch the first 10 minutes of the scene and you're lustily awaiting seeing the actress get her pussy shaved, it's a simple click away. If you're done watching her get her camel-toe shaved, then jump to her getting drilled in her ass. It's quite user-friendly. All scenes provide the members access to the photos as well. All photos can be downloaded in medium or large content. The videos themselves can be downloaded in different sizes (ranging from 480p to 1080p).
If I had to be honest, the bonus content isn't something I'm too thrilled about. I do enjoy the content specifically shot within the Kelly Madison Media umbrella. If I had one gripe, it would be that they don't produce as much content as the big-dogs in the industry. But since the library goes back to the early part of the century, that gripe is off-set by how large their library is. All in all I enjoy PornFidelity. Their discount is not as deep as some other network sites, but saving 66% off your membership is still pretty stellar for so much quality content.
$9.95/1 Month – 66% Discount$9.99/Month ($119.95/Annual) – 66% Discount$8.95/3 Day Membership – 70% Discount