Overview
Item Reviewed
Nuru Massage
August 26, 2016
Features
Access to the Fantasy Massage Network
Membership to 2,000 scenes
Member Fantasy Games
Unlimited Downloads
High-Definition Streaming
Massage Niche
75% Use Promo Code: EPIC
Nuru Massage Discount
Nuru Massage is a type of massage that originated in Japan where the masseuse and the client are both nude and their bodies rub against each other in an erotic fashion. In addition, they use a lotion between their bodies to enhance the experience. Well, this porn site focuses solely on the Nuru Massage niche. If the 'massage' niche is a niche that you like, then you need to use our Nuru Massage promo code. Using our coupon will save you up to 90% off your membership.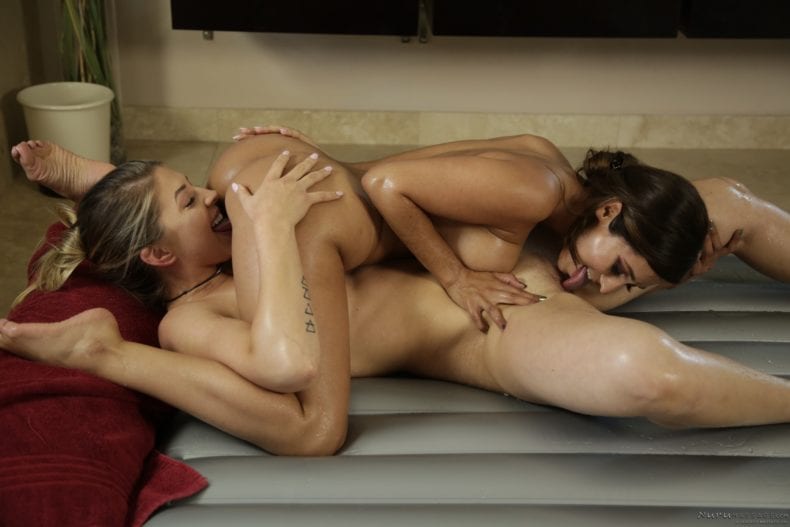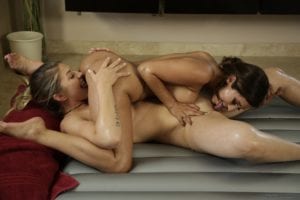 So what do you get with your membership? At Nuru Massage you're getting 480 scenes that are strictly focused on the Nuru niche, but you'll also get access to the Fantasy Massage network where you get access to almost 2,000 scenes. Within the Fantasy Massage network you'll get access to a total of six sites with varying niches. For example, you'll get access to All Girl Massage – an all lesbian massage site. You'll also get access to Milking Table – a cock milking site where the happy ending is via a blowjob from the glory hole of the massage table. Among all these site you're also going to see your typical sex categories – threesomes, anal, college, MILF, 69 and many more.
You'll notice that you'll get about five new scenes uploaded to the network every week. Since they've been producing scenes since 2007, at the pace in which they produce porn, you'll have a ton of content to sort through. With unlimited downloading, you can't go wrong. In addition, the dashboard is easy to use. You can filter out what you want by adding categories that you want to see, and then you select which scene you want to play. Or you can simply type in the search bar what type of category you want to watch and all those scenes will populate on your screen. It's a pretty easy to use interface.
What separates this network from anything we've ever seen is their Fantasy scenes. These Fantasy scenes allow you to watch and decide where the scene goes. It's kind of like choosing your own adventure. At the end of a sequence you'll get an option to choose where you want the scene to go. Do you want to keep massaging the girls tits, or do you want to bend her over and fuck her from behind with her ass up in the air? The Fantasy scenes alone are cool enough to give a try. In summary, we think that this site (network) is certainly worth the money to fork-over a little cash to get your rocks off.
$9.95/Month – 68% Discount – Use Code: EPIC$7.45/Month ($89.45/Annual) – 75% Discount – Use Code: EPIC$5.00/1 Week Membership – Use Code: EPIC
BUY NOW