Overview
Item Reviewed
Naughty America
September 17, 2016
Features
HD and Remastered Porn
Top 10 Largest Porn Network
VR Porn Access
20 Years of Scenes
Naughty America Discount
$17.76/Month – 40% Discount$9.95/Month ($119.40/Annual) – 67% Discount
Naughty America is probably a brand you've heard of before. They started out as a small company in San Diego well before HD porn was prevalent, way back in 2001. They are known for showing just the heavily lipsticked lips of vixens saying, "nobody does it better". Nearly 20 years later they've grown into a site with over 350 categories of porn to peruse and over 60 sites in their network. They were also one of the first porn networks to jump in on the virtual reality (VR) train. As of this writing they now have nearly 500 VR scenes. In summary, they have a ton of porn scenes in their library, and with our Naughty America discount you're going to save a lot money for a crap ton of porn.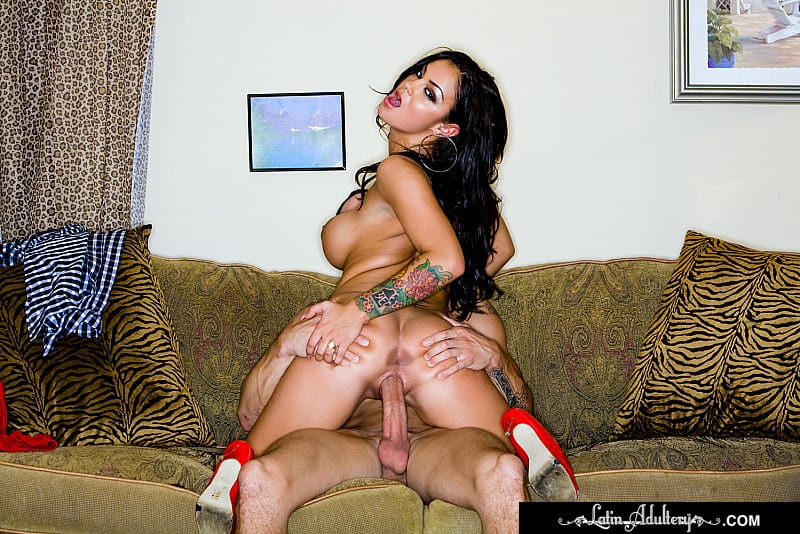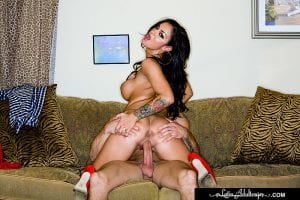 So you might be one of those individuals who doesn't care about a massive amount of scenes, especially when those scenes weren't shot in HD. I get it. I'm one of those guys that doesn't really like watching grainy porn scenes. I've been seduced and pampered with watching porn and seeing the hair follicles of a nicely shaved pussy in the new era of HD porn. But don't fret. At Naughty America they have remastered a lot of the older porn scenes and they're quite good.
In fact, I saw a picture of a hot brunette the other day and I clicked on the scene. (I'm a sucker for brunettes and I nearly fell in love.) But after watching the scene for a few moments I noticed some familiar tattoos on the actress. I paused the video to scroll down to see who this new, hot vixen was and the name, Angelina Valentine, popped-up. What? This must have been a typo, but alas, it was not. I was viewing a remastered porn scene that was shot back in 2007. Well before she started getting lip injections and discovering hardcore drugs. She was a true bombshell back in her day. Heck, if you visit her Twitter page, she last posted in 2017 and she looks like she's fallen on hard times. It's truly sad, but I digress. When you watch Ms. Valentine you can see her beauty and her downright lust for sex. Looking at the scene now, it's no wonder why she became a huge adult star. (As a side-note, she's performed in one of my favorite lesbian scenes of all time.)
Naughty America has been leading the charge into the new era of porn for so long that people may forget that they were one of the first studios to offer VR porn. They are one of the few studios that I've come across that offers remastered porn. They've won numerous XBIZ awards over the years, too. Their navigation on their site(s) is top-notch.
When it comes down to it, Naughty America is one of the best networks in the industry. You just can't go wrong. With their never-ending amount of niches to view. The gobs of scenes at their members' disposal. The technology that they offer. The list just goes on and on and if you like seeing new models or your favorite adult actress, you'll find her here. When they say, "nobody does it better", I'm almost inclined to agree with them – almost.
In summary, you'll save 40% off your membership to Naughty America if you sign-up with our one month membership. However, the largest savings come when you sign-up for their annual membership. You'll save a whopping 67% off your membership. When you do the math you'll be spending as little as $9.95 a month.