Overview
September 2, 2016
Features
MILF Porn
13 Niche Sites
Hundreds of Scenes
HD Scenes
Free Downloads
MYLF Discount
MILF porn has gained a lot of traction over the years. My guess is that women are doing better and better at keeping themselves in shape. I remember being a kid and having absolutely zero attraction to the vast majority of moms. No, no, no… I take that back. There was one mom who was a substitute teacher that had me hiding my wood behind my trapper-keeper. As a kid I never imagined that moms had much of a sex drive, but now that I'm an adult I realize that MILFs are much hornier and kinkier than their younger counter-parts. So now I'm presenting a review of MYLF.com. A network site dedicated to strictly MILFs. With this MYLF discount (yes, MYLF is spelled incorrectly on purpose) you can watch horny moms and save up to 75% off your membership.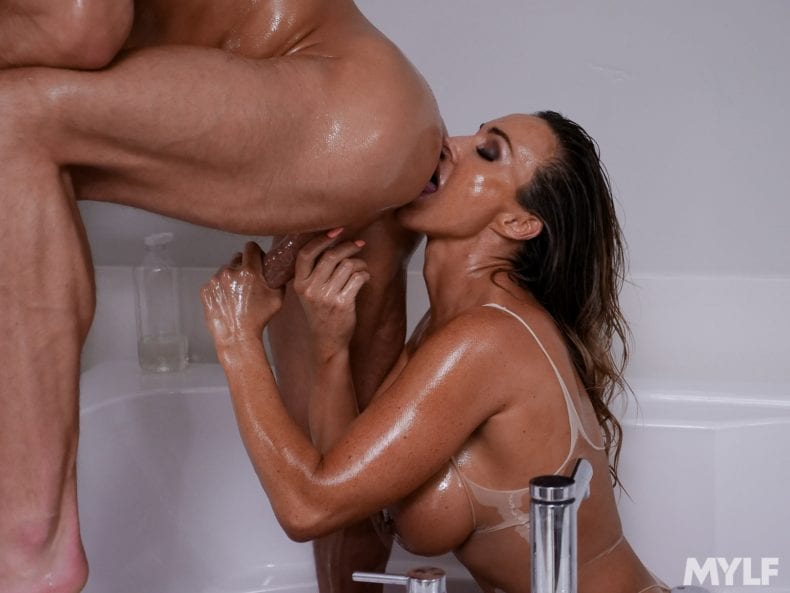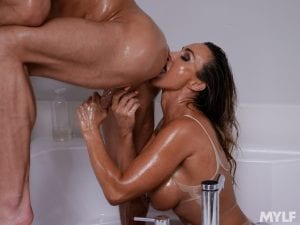 MYLF is a network of 13 sites, such as Mom Drips, MYLFed, MILFbody and MYLFboss to name a few. Each site caters to a different niche, such as MILFed. MILFed is a lesbian MILF site where older women seduce younger girls. As of this writing the network consists of about 300 scenes with over 140 models. As I mentioned earlier, MILFs are hornier and kinkier than their younger models and you can see the confidence in the way they fuck. You'll get to see a MILF give a savage rim job as she reaches around and strokes her man. She's into it and it's hot.
MYLF.com is from the same creators of Team Skeet. So if you enjoy their navigation, then you'll think MYLF.com is just as easy to navigate. You'll be able to easily navigate by site, model or scene. However, you'll also be able to filter down to niche and or highest rated. You'll also be able to download each and every scene in five different quality formats. You can also download screen captures or pictures without paying anything extra.
If you're a fan of MILF porn, then I believe MYLF.com will be one of your favorite network sites. Each and every scene is filmed in HD with the highest quality of direction. Although this network isn't huge, they are pumping out about one new scene every day. So the annual membership discount that we have for MYLF is pretty great deal. If you want to check out the site for a month you'll find better deals elsewhere. In summary, this is a quality, niche specific network that you should take a look at.
$19.95/Month – 44% Discount$7.91/Month ($94.95/Annual) – 75% Discount