Overview
August 29, 2014
Features
Nearly 2K Scenes
4K Resolution
22 Thousand Photo Shoots
Solo Amateurs
Met Art Discount
For those of you who like hardcore pornography you may as well click somewhere else on this site. There are plenty of those sites for you to peruse. However, if you enjoy the pure beauty of a woman, then stick around, because you may want to use our MetArt discount.
So you may be curious as to what MetArt is. I certainly was. I didn't quite know what MetArt was before I did this review. Was it a hardcore porn site? Was it a softcore site, or was it just a photo gallery site? Well it certainly isn't a hardcore porn site. There is actually very little sex going on. So I can't quite define this site as softcore, either. In simple terms, MetArt offers photo galleries and 10 minute scenes. All their scenes are put to music showing a model slowly undressing to her birthday suit.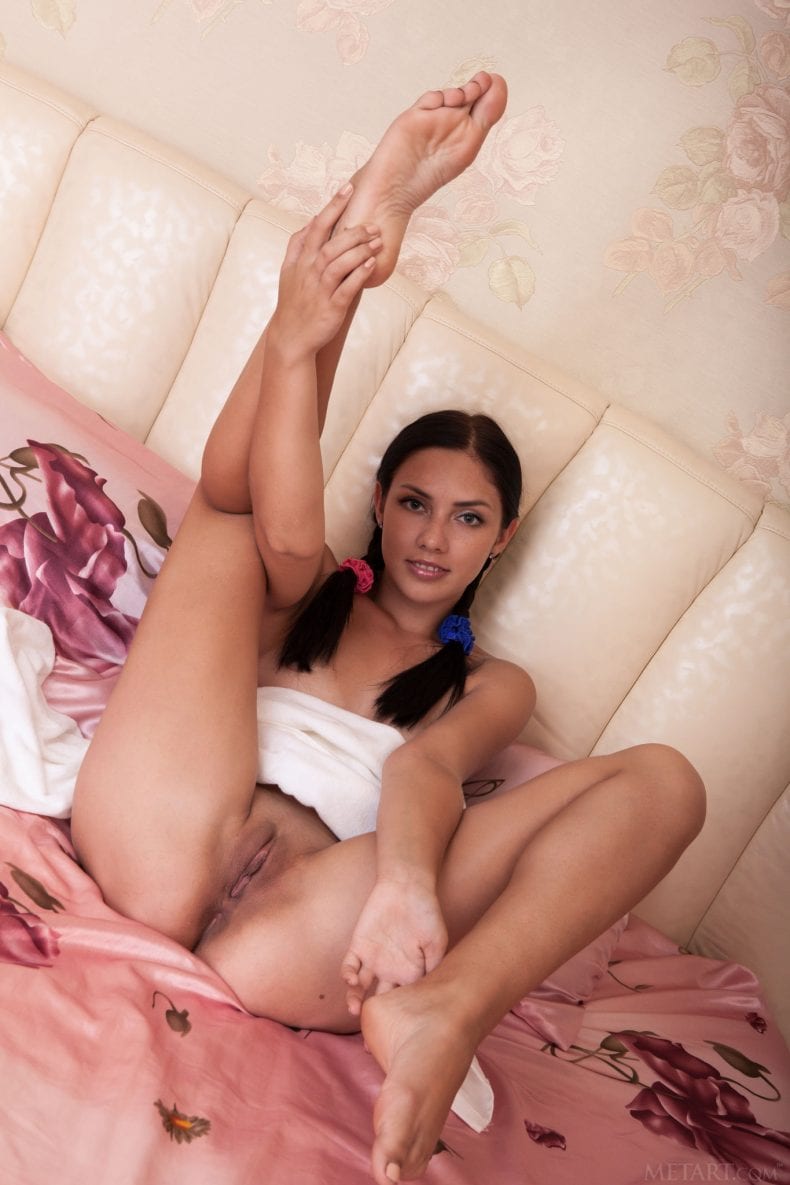 Some scenes have solo masturbation, but most scenes are just elegant scenes of enjoying the naked body of a beautiful woman. The vast majority of the models on this site are amateur women. It seems as though many of the girls are just starting out in the adult industry and maybe a handful will dip their toe into much harder pornography.
As of this writing there are nearly two-thousand scenes with over 20 thousand photo galleries. These galleries date back to 1999, so not all of their archives are shot in HD, but over the past several years their scenes and photos are shot in 4K.
With so much content you have to be concerned about the navigation. The navigation has to be on-point to allow the user to easily find what they're looking for to access all their content. At MetArt you'll need not worry. It's a simple click to sort by your favorite model, scene or photos. You can further filter what you're looking for by many factors such as, Top Rated, Most Viewed and even 4K Resolution. At the end of the day, MetArt clearly has fantastic navigation with a few bells and whistles thrown in for good measure.
You'll get to download their photo sets and scenes, and those scenes that you download can be downloaded in up to six different sizes. Of course the larger the file the better the downloading quality will be. The vast majority of the scenes can be downloaded, but there are Staff Selection scenes that you'll have to pay additional money to download.
Some times I feel as though it is fairly clear what type of product you're purchasing, but for some reason I don't feel as though I can fully describe the type of product you'll be getting with your membership. So in this case I think it's necessary that you need to watch a scene to fully grasp what type of product MetArt will provide you.
If you're looking to pay $29.99 a month for a membership to MetArt.com you wouldn't be on our site. However, if you want to save up to 72% off your membership, you can use our verified discount and purchase the annual membership. If you only want to sign-up for one month you'll still save 68% off your membership and only pay $9.99. With these savings you'll get up to four new photo shoot and a new scene every three to four days.
In conclusion, if you get off on elegant scenes that truly worship the beauty and curves of a gorgeous women, then you can't go wrong with MetArt.com.
$9.99/Month – 68% Discount$8.33/Month ($99.99/Annual) – 72% Discount