Overview
September 3, 2016
Features
3 New Scenes a Month
4K HD Playback
Oil & Wet Sex
Multiple Niches
Lubed Discount
One of the first sites that I fell in love with was, Big Wet Butts, from the Brazzers Network. Not only do I love watching some hardcore anal sex, but there's something about a woman's ass when you drip oil all over it and watch it glisten in the light that drives me crazy. It's a weakness of mine. So when I heard of this new site, Lubed, I had to see what it was all about.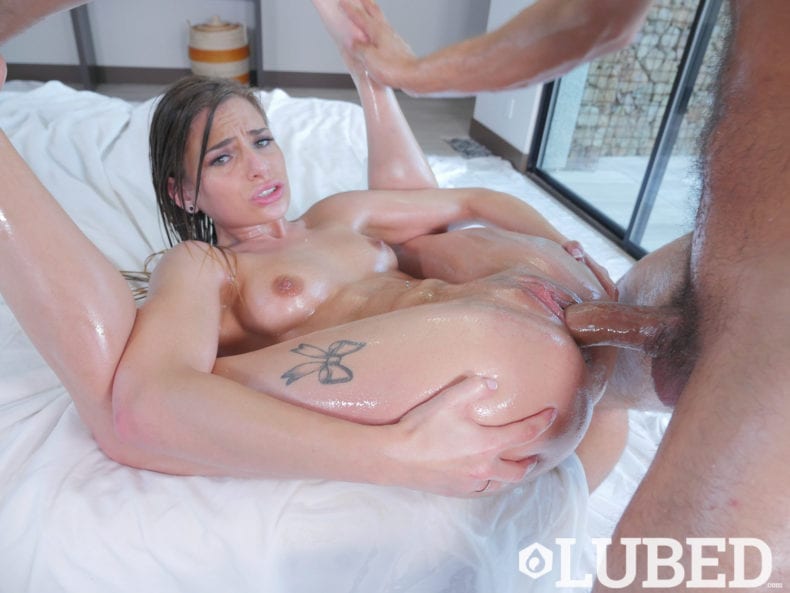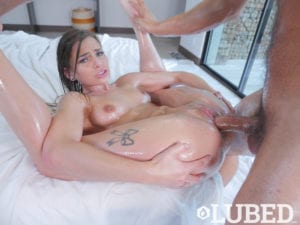 The verdict is in and I love this site. Lubed makes good of their name and provides slippery goodness throughout their scenes. I don't know if it's the lube, or what, but the way these girls' pussy's open up like a flower during these scenes is so hot. Open, wet and engorged pussy's are lined-up in each scene.
Lubed is fairly new site. They started production in the middle of 2016 and started releasing a new scene about three times a month. As of this writing, they have about 120 scenes. So if there is any downside to this site, it's the small library. Everything is shot in HD and the user has the option to download the scenes in seven different formats, including 4K. They also have the option to download the pictures via zip for each scene.
The navigation to Lubed is pretty easy to use, so you won't have an issue finding what you're looking for. You have the option to find all different types of niches, such as anal or threesomes, to name a few.
Our Lubed discount will save you a good amount of money. With their standard price point at $29.95, you can save $12 off of the monthly price point. If you want to save a little more, you'll need to sign-up for the annual membership. The great news is that you can sign-up for the $1.00/1 day trial, just to see if this smaller library site is worth the money. All in all, this site is pretty solid and as their library grows, your money will go much further, too.
$17.95/Month – 40% Discount$9.95/Month ($119.40/Annual) – 68% Discount