Overview
Item Reviewed
Kink Unlimited
August 28, 2016
Features
Access to 30 Sites
Over 10K Hours of Footage
Site Updates 5 Times a Week
VR Porn Included in Membership
Fetish, BDSM, Femdom
High Definition
Kink Discount
In 2007, Kink bought the San Francisco National Guard Armory and turned it into their official headquarters. It's a 200,000 square foot building that is used exclusively to produce and sell hardcore Fetish, BDSM, Bondage and Femdom porn. What's really interesting is that you can purchase tickets to tour the halls of this old building. I haven't personally walked a tour, but I've been told that you can actually walk-in and see some of these hardcore scenes being filmed.
The scenes that Kink produces is certainly one of a particular taste. If you like Fetish porn, then you're in the right place to get some of the best filmed Fetish porn on the planet. They have sites dedicated to gangbangs, rope bondage, water bondage, device bondage, fucking machines, wrestling, foot worship, ass worship and the list goes on and on. From the scenes I've seen, it's some pretty hardcore shit.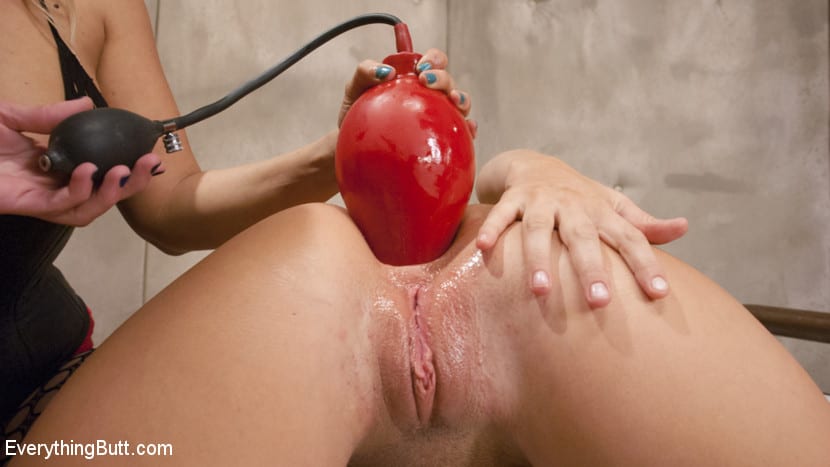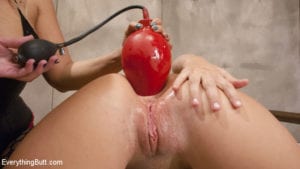 As an example, they have a lesbian ass worship site dedicated to extreme anal stretching. Whether it's using a fist, large dildo or a huge speculum, these ladies' assholes are getting stretched to the max. It's some pretty extreme viewing where rosebuds are being shown and pulsing colons are being stretched. They don't hold back. You'll see enemas on a reoccurring basis, too. This is just one site that focuses on one tiny niche, and I can attest that the other sites I've watched share the same type of extreme viewing.
As for the site itself – the content is very easy to navigate. You choose the sub-site within Kink to view the scenes you're interested in. For example, if you want to watch device torture, you just click on over to Device Bondage and watch any scene within that sub-site. However, if there's a particular model that you want to view, she's a simple drop-down menu away.
I think Kink is a great site. With their ever-growing content – I must not be the only one that agrees with that notion. Of course there are a few things I don't like. Some sites haven't updated in a few years, but they've added new sites over the years to compensate for some of their other sites not updating. But my biggest gripe is the cost. Kink is not cheap. In fact, they're one of the most expensive network sites that I've reviewed. You'd normally have to pay $49.99 per month to get access to all of their sites. That's actually good. Before they offered their unlimited plan, you had to pay anywhere from $20 to $30 per month for one site within their network. But alas, we've secured a great discount to Kink. We've managed to get you a lifetime monthly discount of only $24.99. That will get you access to all of their 30 sites. If you want to save even more money you can always buy their annual package and save 70%.
The only drawback is the cost. But you won't be able to find this type of porn anywhere else, so I suppose the cost is related to supply and demand. This is a top-rated site with content for particular tastes. If this type of porn is something that gets you off, then sign-up today. You won't regret it.
$24.99/Month – 50% Discount – Use Promo Code: JOIN10$15.00/Month ($180.00/Annual) – 70% Discount