Overview
May 16, 2015
Features
Hardcore
All HD
First Time Scenes
Double Anal
Double Vaginal
DP
75% Off Promo Code: EPIC
HardX Discount
In our never-ending effort to provide you discount pricing to some of the best hardcore porn sites on the internet, we are pleased to announce HardX. If you haven't heard of HardX, they've been nominated for 26 XBIZ and AVN 2017 awards. Their claim to fame is watching your favorite porn stars do something outrageous for the first time. For example, you can see Abella Danger do her first DP and double anal scene. You can watch Ana Foxxx do her first double penetration scene. Or you can see one of the hottest Asian pornstars, Morgan Lee, scream out, 'oh my fucking god' for forty minutes as she films her first double-vaginal and double-anal scene. These scenes are not your everyday run of the mill porn scenes. These actresses are going all-out and you'll see them doing things at HardX for the first time in their careers.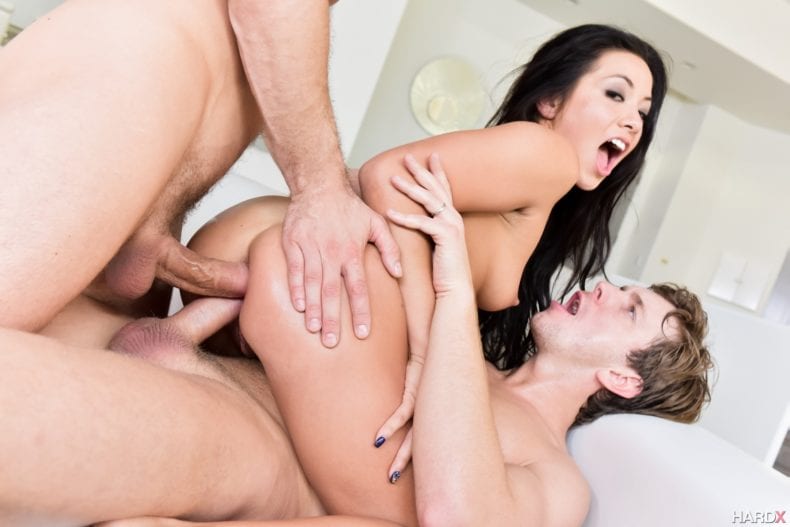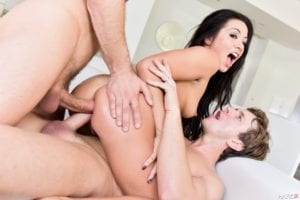 The vast majority of the scenes you'll get access to are going to have some sort of anal play involved. Whether it is straight-up anal, or it's DP, or double anal scenes. HardX was launched in early 2014 and all the scenes are shot in HD. As of this writing, you'll get access to nearly 350 scenes. With each scene you'll also be able to download still shots. Now I know that 350 scenes doesn't sound like a lot when you compare it some of the other larger network sites on the market, like Brazzers and Evil Angel. But they are adding about two new scenes each week. What you need to consider is that their library is growing and some of the scenes you'll be able to enjoy are outrageous acts put on film for the first time by these actresses. So in a sense, HardX has really carved-out a little niche for themselves.
Navigation is pretty standard at this site. You can easily navigate to what you want, like most other popular internet porn sites. The only really 'bug-a-boo' was the fact that each page only contains six scenes to browse through before you have to go to the next page. That's a minor complaint considering that there is so much awesomeness with this site.
We've got great pricing for this site. The normal one month membership fee is $29.95. You can use our HardX promo code to access the site for the price of only $7.95. Or you can use our one week discount and save a whopping 90%. When you use our one week discount, the price works out to $5.00. We think that you'll really enjoy this site, so pull-up your boot straps and enjoy.
$9.95/Month – 66% Discount$7.45/Month ($89.45/Annual) – 75% Discount – Use Code: EPIC$5.00/1 Week Membership – Use Code: EPIC