Overview
September 3, 2016
Features
22 Interracial Sites
15 Years of Content
Over 4K Scenes
Newer Scenes Shot in 4K Ultra HD
Huge Cocks
Dogfart Discount
Why in the hell would a porn production company name their network site 'Dog Fart'? It completely baffles me. Maybe when they were thinking of names, their dog walked in and crop dusted the room?
So if you haven't heard of Dogfart, they have 22 sites dedicated to interracial porn. Their lesbian site, Zebra Girls, has black girls fucking white girls. Their most well-known site, Blacks on Blondes, has monster cock sized black dudes fucking white girls.
I've read studies that black men are not any bigger than white dudes, but after seeing a few scenes on Blacks on Blondes, I'm starting to question the studies I've read. These guys just aren't big – they're huge!
They have some other well-known sites within their network. They have a site dedicated to white dudes fucking black women. They have a site built exclusively around the cuckold niche. A niche I'm really not interested in. The thought of licking someone else's cum out of a pussy doesn't appeal to me in the slightest.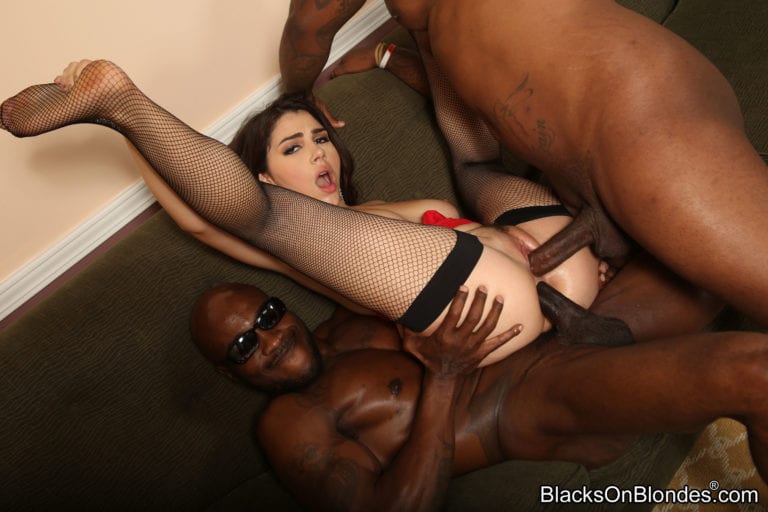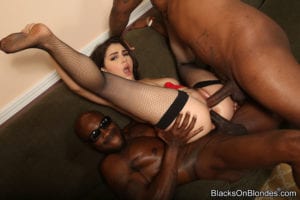 These guys have been around for more than 15 years and have over 4,000 scenes to watch. You can download their scenes in WMV or MP4 format. Their newest scenes are shot in 4K Ultra HD. (Leave it to the porn industry to be the first to hop on board new technology.) Of course, the scenes dating back to their earlier days were not shot in HD, so the video quality is grainy.
I have to say that some of the niches didn't do it for me. But everyone has their own desires. Also, I didn't feel as though the network navigation was all too intuitive. Once I got the hang of it I was fine, but it wasn't as accessible as some of the other network sites.
This Dogfart discount isn't the best that we have at Dirty Bros, but I suppose they feel they can price their product accordingly since there aren't many other network sites that focus on these interracial porn micro-niches.
$9.95/Month – 75% Discount$7.95/Month ($95.40/Annual) – 80% Discount