Overview
Item Reviewed
Digital Playground
September 17, 2016
Features
Awesome Production
Parodies
Hottest Stars
Content Since 1993
Over 30 Scenes a Month
Upgrade Membership for Downloads
Digital Playground Discount
$14.99/Month – 42% Discount$9.99/Month ($119.99/Annual) – 68% Discount$7.00/1 Week Membership
Digital Playground (DP) is another top-notch production company. They've been in business for over 15 years and continue to put out really great material. If you're into Gonzo porn, you may not appreciate DP. DP has mostly scripted scenes and they're well known for their parody movies like, Sex Machina, and Stepmom Swap to name a few. So there's quite a bit of work that goes into their productions.
What I really like about DP is that they have a huge library of movies. As of this writing they're coming up on nearly 4,000 scenes. Not all of them are shot in HD, since they've been around over 15 years ago. However, the product they put out now is right in-line with the other great production companies. They're currently putting out at least 30 new scenes a month. Some days you'll get more than one release, so you'll never be short on quality movies to watch.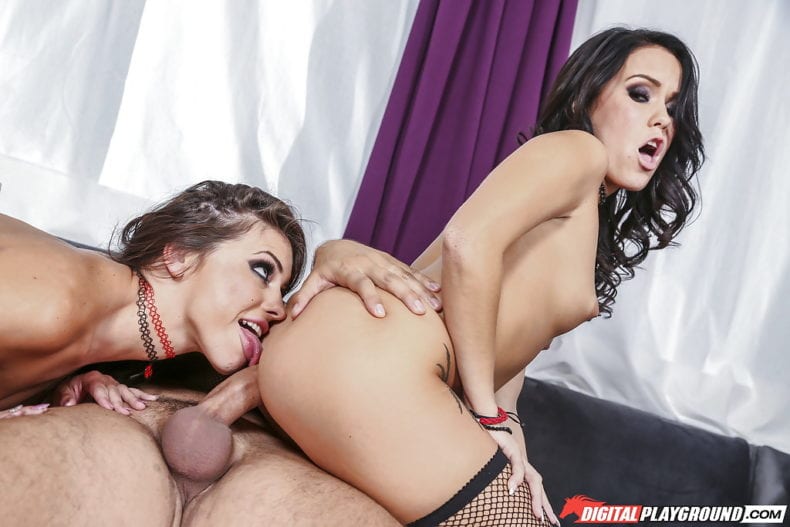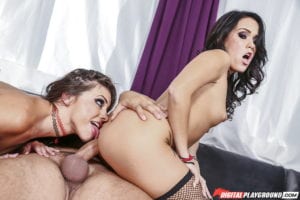 With all that being said, DP is quite an awesome site. Unfortunately, they're one of the production companies that's starting to charge an extra fee if you want to download their content. Of course streaming is included with your membership, but I like to download my movies, too. It's very similar to how Pretty Dirty has chosen to do business. I get it. They're trying to keep their prices competitive in an environment in which anyone can grab their porn for free, and at the same time grab a few extra bucks on some up-charges. I just hope that this won't become the norm, and it's just a one-off thing that some production companies do.
The price for their membership is pretty good. We've managed to secure a nice discount off their regular monthly plan. To get the most bang for your buck, you'll want to sign-up for their annual plan to get a great savings. I do want to warn you, though. If you sign-up for their $7 trial membership, it will renew at full price without any discounts. You've been warned.
In the end, this is a great product that you won't be dissatisfied with. For the price point, quality and sheer amount of content you're still getting a pretty good deal even if you can't download their content.