Overview
Item Reviewed
Cherry Pimps
September 3, 2016
Features
6,000 Scenes
+5,000 Photo Sets
Live Shows
10 Weekly Updates
4 Video Formats
Cherry Pimps Discount
Cherry Pimpin' Hoes, Ya'll! I just had to write that. For some reason it came to mind when I was reviewing this site. I know… all in a hard days work of being a porn reviewer. Although we do work hard to find you great deals like this Cherry Pimps discount. We think you'll like the savings we have here. $29.95 will get you access to Cherry Pimps, but we can save you 50% off your one month membership. That's a savings of $15.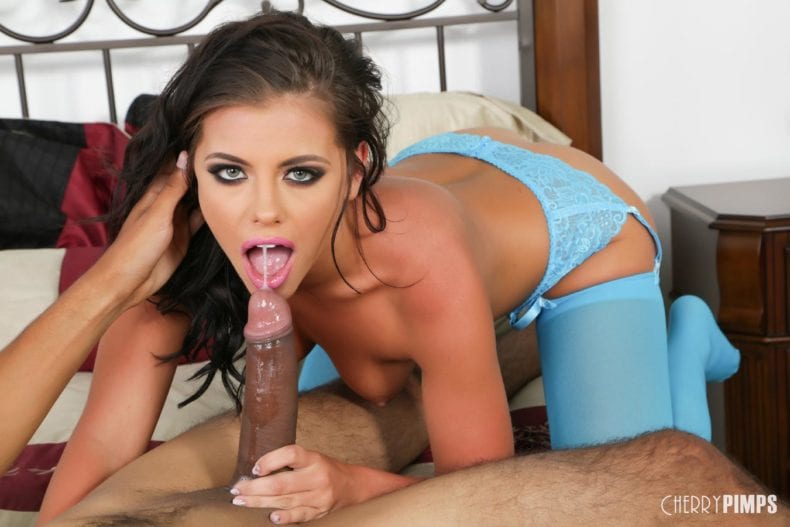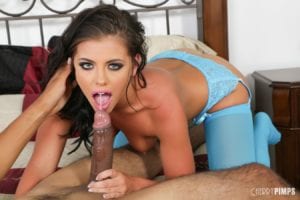 So what is Cherry Pimps? Cherry Pimps is a mega site of over 35 individual sites. The majority of their sites are of individual porn stars like Adriana Chechik, Morgan Lee, Megan Rain and many others. So if you want watch any of these porn stars it will be a simple click away. If you want to watch Ms. Chechik's ass swallow some 8 inch cock like the Ghostbusters Stay Puft Man, then you'll find yourself right at home.
They don't have a drop down menu to search for a particular niche. They have a simple search bar to type in what you're looking for. All their videos have tags, so any scene associated to your particular search will pop-up. When you find your scene of choice, you'll have the option to watch or download your scene in four different formats, ranging from standard definition to HD. They also give you the option to watch or download a scene in different increments. So if you just want to watch a particular sex act, you don't have to download the whole scene.
Overall there's a lot to like. I particularly like the Live Shows. Each day they have a live show that you can watch. It's typically of one of the stars in their network. In case you miss a show, they have an archive to watch them anytime you want. What I didn't like are their non-star sites like, VIP Sorority or First Time Sluts. They haven't been updated in years and they have limited content. That's not such a bad thing, but I'd prefer to have some niche specific sites updating more frequently. So they're basically just a porn star network of sites.
There's over 5,000 scenes to watch and most scene come with an array of photos to download. If you like watching live shows and having exclusive one-on-one scenes with some of the hottest names in the business, you're certainly going to love this site.
$14.75/Month – 50% Discount$7.49/Month ($89.95/Annual) – 75% Discount