Overview
October 4, 2014
Synopsis
European Models
Extreme Fetish
+4,000 Scenes
Shot in HD
+3,500 Models
75% Promo Code: BUSTED
21 Sextreme Discount
21 Sextreme is a sexual charged, extreme fetish site. If your standard appetite for porn needs to be satisfied by the fringes of sexual exploration, you may have found your home to masturbation heaven. Here you'll find 16 sites in their network that encompasses many sexual deviant acts. Each site is dedicated to their own niche. You'll find sites dedicated to fisting, peeing, domination, trans, old fucking young, and many more. Do you like speculum play? They have a site specifically dedicated to inserting speculums and viewing inside these girls.
The 21 Sextreme network is a sister site to the 21 Sextury network. As a member you won't be getting access to 21 Sextury, but you will get 16 sites with an additional 14 bonus sites. These sites include additional niches, such as squirting, interracial and double-penetration. Some of the bonus content sites haven't been updated in a few years. For example, Squirt Files hasn't updated since 2012, but Anal Teen Club just updated last week. Between the 30 sites, you'll be getting a new scene nearly every single day.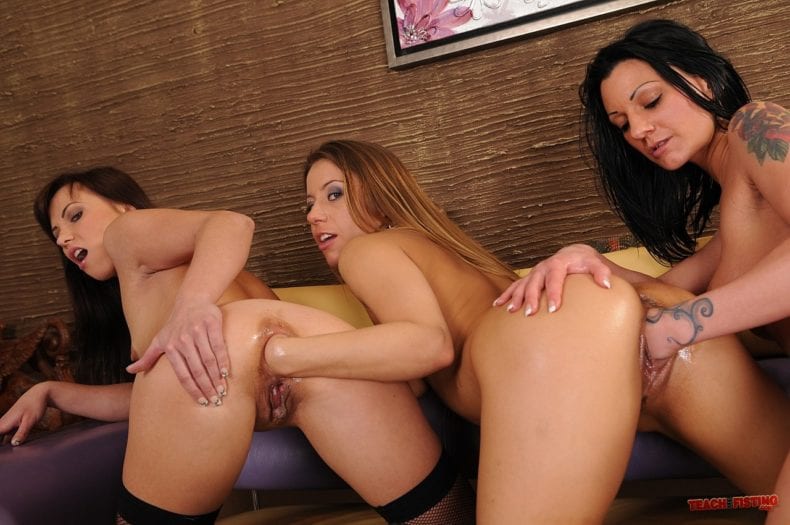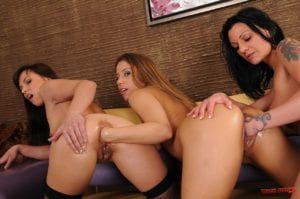 If you've read our review on the 21 Sextury network, you'll know that we are a fan of their navigation. It's clean and easy to navigate. There is a great amount of content, but if I had one gripe, it would be to say that some of the models aren't directed very well. To me it seems as though the actresses are sometimes going through the motions. They're there to collect a check. Let's be honest, how many women like being fisted? How many women like guys peeing on them during a blowjob? I would guess that it would be small, but if you're going to perform a sex act and get paid for it, at least make it seem like you're enjoying it. If I'm going to see a girl get pissed on, I want to see her smiling and licking her lips – whether she likes it or not.
The catch-phrase to this network is, 'Give Yourself to the Dark Side – All the Fetishes You Wanted in One Place". That's statement couldn't be any truer. It's a straight-up dirty site. Most extreme fetish sites that I've found are rather expensive. It's probably because the actresses get paid more money to perform these acts, but since these actresses are coming from Europe, they are probably getting paid less than American performers, hence, why their monthly membership is only $29.95. But alas, our 21 Sextreme promo code gets you a really deep discounted price to the membership area. If you use our monthly coupon, you can get your membership down to $14.95 a month. Using our annual promo code will save you 75% and you'll essentially be paying only $7.45 a month. These are awesome deals if this is your 'porn de jour'.
$14.95/Month – 50% Discount – Use Code: BUSTED$7.45/Month ($95.40/Annual) – 75% Discount – Use Code: BUSTED$5.00/1 Week Membership – Use Code: BUSTED